Meet the Chief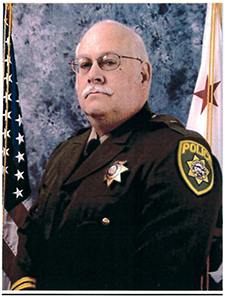 JACK B. CARTER - DSH POLICE CHIEF COALINGA
Personal
Jack B. Carter was sworn in as Police Chief on May 22, 2015 and had been the Acting Chief at Coalinga State Hospital (DSH-C) since December of 2014. He served as Acting Chief as well in May of 2012 and from May 2013 to June 2014. He started with the Department of State Hospitals in April of 2008 as a Sergeant. He promoted to Lieutenant in August of 2010 and was in charge of investigations. Prior to working for the Department of State Hospitals, he spent over 21 years with the Coalinga Police Department. He had numerous duties as a patrol officer and sergeant including, Patrol Sergeant, property and evidence, crime scene investigations, report oversight, and investigations from petty thefts to homicides.
Message from the DSH Police Chief - Coalinga State Hospital
I have had the privilege of serving the people of the State of California and the City of Coalinga as a law enforcement officer for over 28 years. I have always served with dedication and accountability to my department. The Department of Police Services for the Department of State Hospitals Coalinga has been in service for ten years now. The men and women of the department provide the finest in law enforcement services to the community we serve. We are committed in our role to support the Department of State Hospitals in providing patient treatment with vigilant attention to the safety and security of patients, staff, and visitors.