Meet the Chief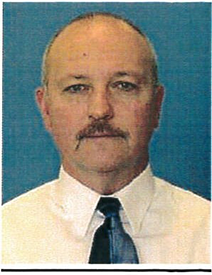 ANTHONY S. FIEDLER - DSH POLICE CHIEF PATTON
Personal
Anthony S. Fiedler started his tenure as Chief of Police of Patton State Hospital in February of 2015. Chief Fiedler started his career at Patton in October of 2011. He was hired to take command of the Office of Special Investigations. He served in that position for 3 years before accepting a recent promotion to the Chief of Police. He started his law enforcement career in 1986 with the San Bernardino County Sheriff's Department. During his 23 year career with SBSD he worked a variety of assignments. Upon graduating from the academy he was initially assigned to work custody at theCentral Detention Center. He went on to work Patrol, Search & Rescue, Employee Services, Narcotics, S.W.A.T., Homicide, and eventually commanded the detective division out of the Victor Valley Station, as well as the San Bernardino Counties Rural Crimes Task Force. He retired from SBSD in August of 2010.
Message from the DSH Police Chief - Patton State Hospital
As Chief of Police at Patton State Hospital it is my honor to continue to serve in a truly unique law enforcement capacity, which is proving to be both challenging and rewarding. I have the privilege to serve, in a significant way, with the Department of State Hospitals, which has a long standing dedication to the patients they treat and to the community as a whole.
My predecessors have worked tirelessly to develop a professional police department, dedicated to providing the highest level of safety and security to patients, staff, and the community through competent, professional, law enforcement services while facilitating treatment of the mentally ill with compassion. My goal is to continue to improve on an already successful police department. I intend to ensure my personnel receive the latest, most up to date, training and equipment needed to be successful. I also believe that by working closely with other dedicated professionals, from every discipline, on a state wide basis, we can collaboratively come up with new strategies and techniques to continue to improve upon our operations.