Patton State Hospital Museum
California's first state psychiatric hospital museum!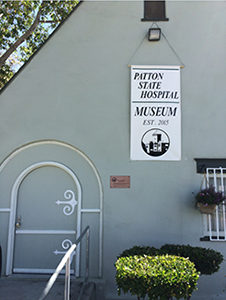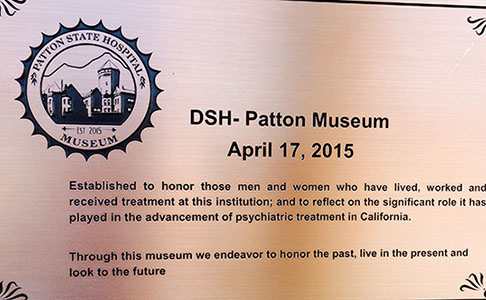 The Patton State Hospital Museum examines the history of psychiatry and treatment of mental illness in California state-run facilities. The museum offers a glimpse of the evolution of the treatment of mental illness during the last 125 years.
Patton accepted its first patients on August 1, 1893. The museum, only the second of its kind west of the Mississippi River, features more than 140 items. Among the artifacts found in the museum are original medical and surgical equipment, firefighting equipment from the early part of the last century and nursing uniforms from the 1950s.
The museum itself is located on the grounds of the hospital in a 1920s cottage home that once was inhabited by hospital staff and their families.
Interested in a tour?
The museum was created through the volunteer efforts of hospital staff and with the assistance of museum studies' students from California State University, San Bernardino. Because this museum is being operated and staffed with volunteers, we are only able to open it for visitors on a limited basis.
Sign up for a museum visit by email at pshmuseum@dsh.ca.gov . Please indicate in your email if you are alone or with a group and the number of people you expect to participate in the tour.
Due to a high volume of requests, it may take us a while to get back to you or your group about a tour.
Museum in the News
Patton museum welcomes visitors - July 7, 2016
Behind the scenes at Patton state hospital - January 6, 2016
Museum to open at former San Bernardino insane asylum - April 29, 2015
DSH-Patton Museum Article - March 2019
Artifacts at the Patton Hospital Museum
The 2,000 square feet of exhibits display only a portion of the artifacts collected by the facility over the years. But through these displays we hope to tell stories and honor the lives of the individuals who were our patients and our staff.
DSH-Patton Information
Today, DSH-Patton continues to provide care to nearly 1,500 patients on a daily basis, one of the largest state hospitals in the country. The facility is operated by more than 2,400 staff who work with these patients each and every day.

Learn more about the Hospital!